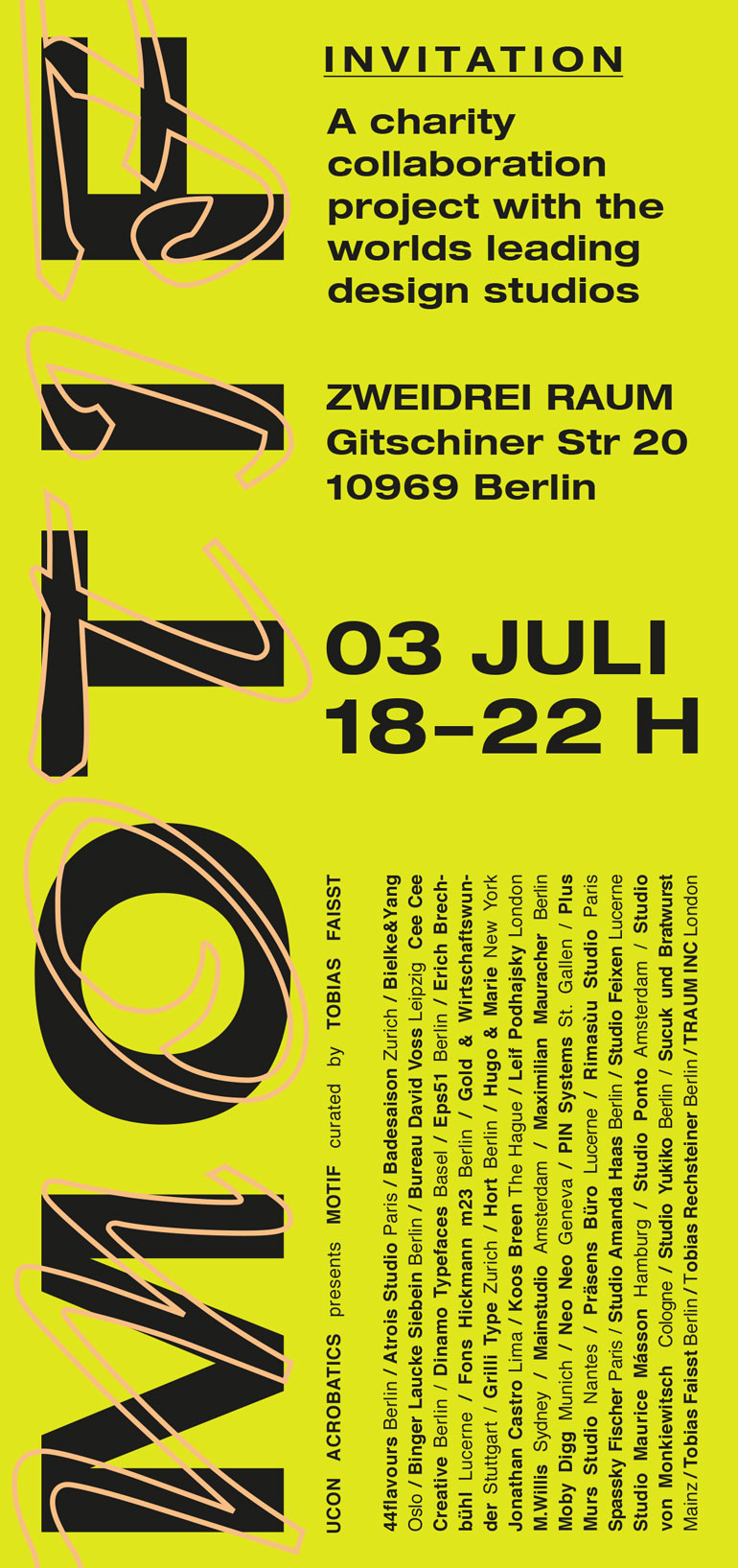 Ucon Acrobatics presents MOTIF
Various internationally renowned creative studios have come together to design a limited range of one-off backpacks for backpack brand Ucon Acrobatics.
Profits will be donated to benefit the homeless in Berlin.
The range of backpacks is called MOTIF and comprises 38 different styles each designed by a different creative studio.